Hope To Walk specializes in making low cost prosthetics that are made available to those who have no access or can't afford them but we often meet patients who have commercial prosthetic legs with broken parts. After they break, they are often unable to fix them due to high costs. If you would like to donate old prosthetic legs and parts to be used for these patients, please contact us.
The image at the right is a leg for a 7 year old boy that we met.  It is obvious that they have tried to adjust the leg on their own but as a result is no longer functional.  This is an example of how used prosthetic parts could be extremely helpful for our patients.
Thank you for your continued support.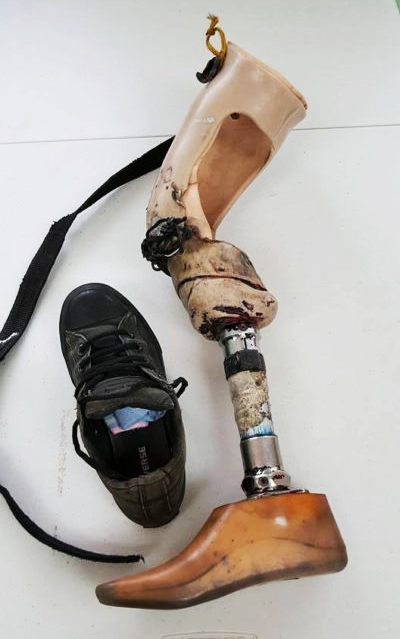 Child's prosthetic leg that was damaged and needed replacement parts.